A day in the life of a support worker
​At Nurseplus Care at home, we don't just offer person and clinical care to our clients, our experienced support workers help clients with a multitude of conditions including autism, ADHD, learning disabilities, OCD and other mental health conditions. Our support workers can help clients with a variety of activities, which could be anything from helping with hobbies and pet care to assisting with shopping or day trips out! The frequency of client visits will vary depending on their individual needs, but this means that everyday will be different. The length of our care calls differ dependent on our client's needs, but all visits last for at least 2 hours to enable you to build a trusting relationship with each client and to ensure that visits are not rushed.
We recently spoke to Sarah, a Nurseplus Care at home support worker, who broke down what a 5 hour visit looks like with one of her clients.
​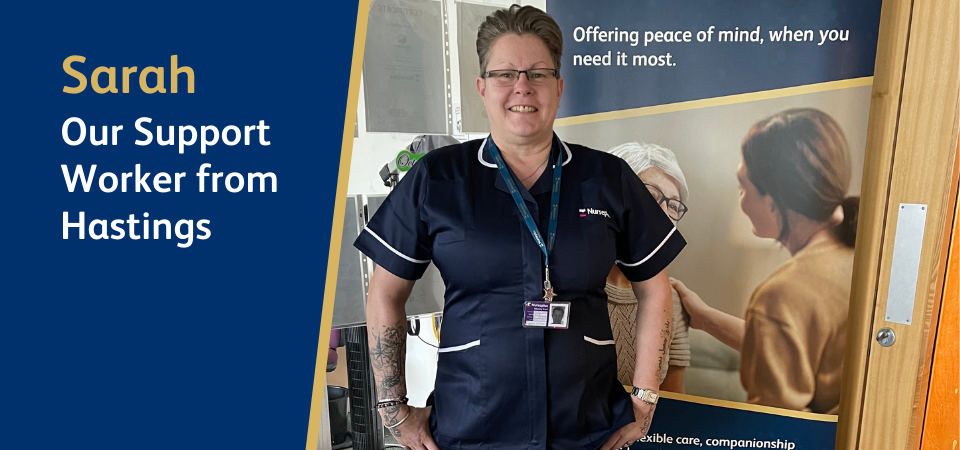 ​
My day starts at 11.00. Arriving to a lovely greeting from the family dog and my client who is keen to get started on her list of activities. My client has a diagnosis of Catatonia Autism, which has caused mutism. This however does not affect they way we can communicate. A thumbs up and a written list of what we are doing is handed to me.

First on the list is to bake cheese scones and make a fruit crumble, all the ingredients are laid out and we are ready to go, this always causes laughs on both sides as I am not a natural baker and look to my client for guidance, who often just raises her eyebrows and shrugs her shoulders at me, with the dog hunting for cheese that has inevitably fallen on the floor.

Baking completed; it is now time to bath the tortoises, yes, we can do that too. Off we go with lukewarm water, a towel and a few dandelion leaves for bribing them out of their box. 20 minutes of swim time later and a little fun on the towel, 2 happy tortoises are safely put back.

Next it's off outside to tend to the rabbits, change the water and a scoop of food. My client is constantly communicating with me either by written text on a flat pad/phone or by facial/physical gestures.

Off to the field we go, to treat the sheep and goats to digestive biscuits (no tea involved I am afraid), we get jumped on, pick pocketed and pushed about, a messy job but we make sure they all have a biccy!

My client needs to eat at regular intervals along with fluids, so back to the house for snacks and a juice, we discuss what else she would like to do.

The rest of call it is decided she would like to do arts and crafts, reminding me again that I need to glue the 3D horse we made and painted. That set aside for the time being (thankfully) we go head long into making soap, as it turns out we make fully functioning, fragrant soap. Both of us are happily surprised!

A great day with a lot accomplished and a happy client who is already making her list for the next visit. A smile, a wave and a pat of the dog, off I go.
The role of a support worker can be incredibly rewarding; providing support and companionship can make all the difference to someone's life, allowing them to live as independently as possible. If you have a compassionate, patient nature and would like to help others, a job in care could be for you.
​
Search homecare roles near you
Posted-on March 21, 2023 By Nurseplus Care at home